Gay ad sites are very little known to the general public. The advertising market for dating and ad sites is very competitive, so communicating is very expensive for gay ad sites, their potential target being much more limited than that of hetero ad sites. Fortunately, free gay ad sites exist and offer a very good quality service. And some mainstream sites also allow you to pass free gay ads in the middle of other ads. Let's take a look at the free gay ads market.
Free gay ads sites
When we search, we find many free gay ad sites. The problem is that very often, these sites are either empty shells or catchments filled with fanciful ads. Among these free gay ads sites, we will find Distingay, GayVox or CiteGay. Clearly, we do not recommend these gay ad sites. If you look at the name of CiteGay, you will notice that the site plays with the widespread fault site vs cite. Many people looking for a gay site will google gay cite. And a site that bases its success on a spelling mistake can't really be considered trustworthy…
First free gay ads site we recommend, www.Mykodial.com. Gay ads site type messenger it will allow you to very quickly pass an ad and then exchange with other gays connected on the chat. 100% free, Mykodial is often considered the best gay ad site. With a geolocation system, it is one of the best to offer gay dating close to home in record time.
If you want a good free gay ads site, we also recommend www.ForceGay.com. ForceGay is a major gay ads site created by one of the leaders in online dating, EasyFlirt. Drawing on its experience of online ads and dating, EasyFlirt has equipped ForceGay with all the latest technological tools available and has been able to invest to create a site that is functional, intuitive and rich in a large gay community.
Free ad sites both hetero and gay
Some sites have chosen not to distinguish between gay ads and hetero ads. Starting from the principle that all encounters are equal, that a person's sexuality can evolve and that one can also be bisexual, ad sites cover all sexualities. Among these, www. Amoureux.com is the most effective. Leader in free ad sites, Amoureux.com has been around since 1998 and now claims nearly 2 million unique visitors per month! It's titanic… The free ads model of Amoureux.com surprises in an environment where most sites are paid but the explanation of this free is simple: Amourex.com has chosen to base its model on advertising, like facebook. Your gay ads will be free in exchange for a few banners here or there. The best is surely that you register for free to test if this model suits you but we are sure that you will share our enthusiasm.
Generalist free ad sites
Last category of free ad sites, generalist free ad sites. We could have told you about the right corner but we have already shown that it is not the right ad site to meet people. On the other hand, the site is optimized to receive this kind of ads. Site of free ads 100%, Annonces.com will allow you to create a very complete ad, with photo or without according to your wish, and will bring you a real return on investment since the site is frequented by a gay community more and more important. If you're looking for a site to drop your free gay ad, Annonces.com is among the sites to think about.
Promotion jusqu'au Minuit pour vos plans cul Gay
L'inscription sur
www.ForceGay.com
est gratuite en ce moment ! Pour profiter de cette offre, il suffit de s'inscrire et de valider que vous avez plus de 18 ans ! Et dès ce soir vous pourrez commencer à rencontrer des gay habitant près de chez vous et cherchant la même chose que vous. N'hésitez pas à tester, c'est gratuit, sans engagement et l'un des moyens les plus efficaces pour trouver un plan cul rapidement. Attention,
www.ForceGay.com
est réservé à un public majeur, une preuve de votre majorité vous sera demandé.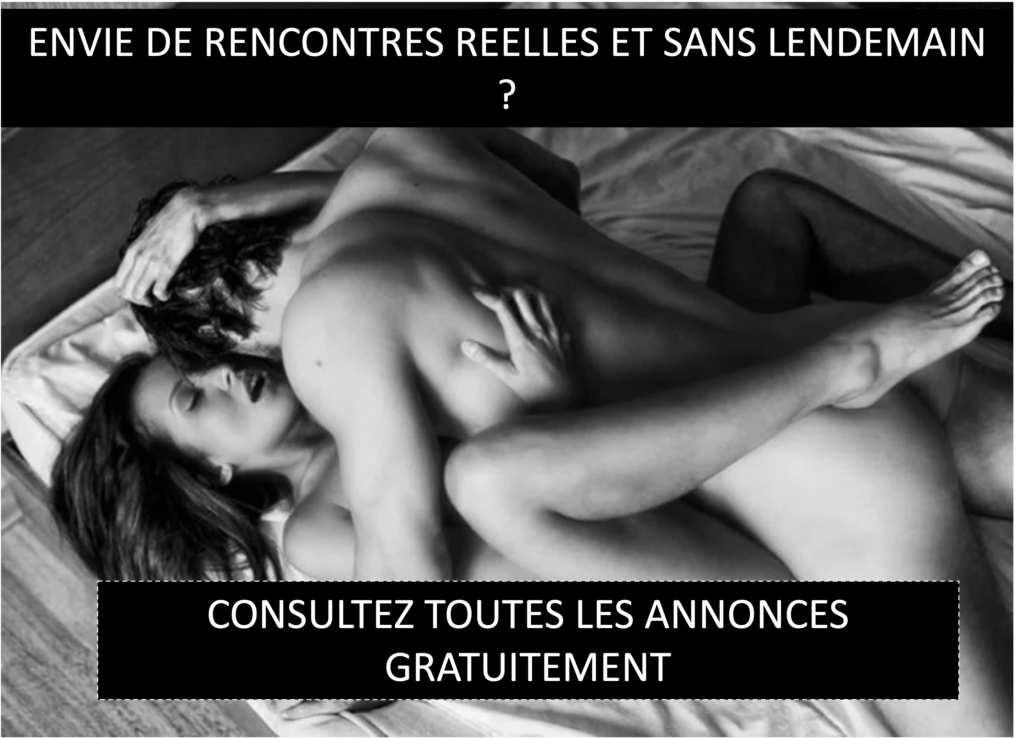 Useful links